Back to wood in the cities of the future
---
Reducing greenhouse gas emissions is already a big challenge – but what happens as the population continues to grow and we are in a hurry to find more sustainable building materials? Innovative solutions are more important than ever to mitigate the impacts of climate change.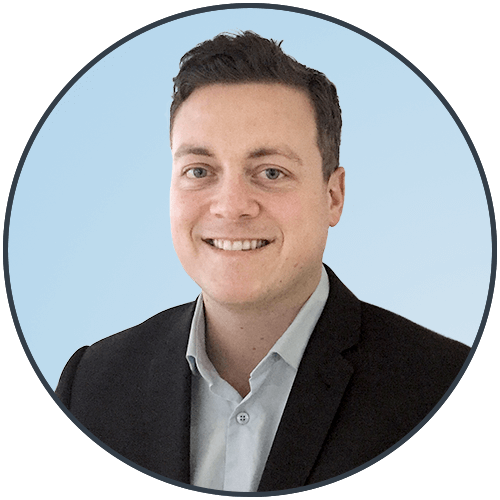 Rémi St-Amour, M.A.Sc., B.A.Sc.
Mr. St-Amour is an engineer based in Montréal.
Greenpeace Canada's Climate and Energy Campaign tells us the risks are high: a global increase in average temperatures by just 1.5 degrees Celsius above pre-industrial levels means extreme consequences such as heat waves, drinking water shortages, floods, forest fires and drought.
The Intergovernmental Panel on Climate Change (IPCC) argues that to limit global warming to 1.5 degrees Celsius, human emissions of CO2 must be reduced by 45 per cent by 2030, and eliminated by 2050. If humans are responsible for a one degree Celsius increase at present, half of those global greenhouse gas emissions come from the construction, building and deforestation sectors.
In 30 years, the population will increase to nine billion and the number of megacities will have doubled. We are at a turning point for humanity where we must think of future generations; how will they adapt to unavoidable climate warming, in a context of exponential population growth?
The Hidden Assets of the Forest
As raw materials for construction are increasingly limited, there is a pressing need for renewable materials with minimal reproduction time. In addition to providing this material, Mother Nature offers us a multifunctional resource that sequesters carbon and releases oxygen into the atmosphere.
As you may have guessed, these resources are the forests around the world. They have the potential to restore the balance of greenhouse gases in the atmosphere, so how we manage this resource is extremely important. Some facts about Canadian forests:
+347 million hectares
Forests cover an area of more than 347 million hectares, half of which is certified by independent organizations as being managed sustainably.
+500 million seedlings
More than 500 million seedlings
are planted annually.

0.3% annual harvest
Yearly, about 0.3 per cent of the Canadian forest is harvested – and the regeneration rate on public lands operated in Canada is almost 100 per cent.
6 minutes
Our forests can regenerate the wood equivalent of an 18-storey building in six minutes.

Most of the wood on the market that comes from non-certified areas is used for urban development purposes, in which case it must be reused from the project, which is controlled wood. For its part, the Canadian Department of Natural Resources states that Canadian sustainable forest management practices ensure that felled trees are replaced.
Clearing the Air
It is widely recognized that one cubic meter of timber can remove 0.9 tons of CO2 from the atmosphere, which is known as carbon-negative material. In more concrete terms, here are some figures on the carbon equivalence of various wooden structures:
A typical 2,400 square foot wood-frame construction contains the equivalent of 29 metric tonnes of carbon, or the equivalent of the greenhouse gas emissions that a five-year passenger car generates (about 12,500 liters of gasoline).

The 18-storey Brock Commons concrete-wood building in Vancouver contains 2,233 cubic meters of wood, equivalent to sequesting 1,753 tons of carbon dioxide.
During the transformation of the raw material, wood also prevents the atmospheric release of a massive amount of carbon in comparison with other traditional materials. A life cycle analysis conducted by Cecobois compared the global warming potential of an engineered wood beam of 7.3 m span. This study shows that the engineered wood beam emits nearly six times less greenhouse gas emissions than concrete and about four times less than steel. It is not a question of completely replacing steel and concrete with wood, as concrete is a material of choice for foundations and steel for complex assemblies. It is more a question of marrying these materials in order to lighten or even eliminate the positive balance of carbon emission in projects.
Positive Impacts
Structures made with engineered wood products are resilient enough to face the worst disasters. The rigidity of solid wood panels such as cross laminated timber, which is essentially plywood on steroids, provides the necessary stability for buildings against both earthquakes and strong winds. (With that kind of structure, the three little pigs would have nothing to fear from the big bad wolf.)
This resilience is partly due to its very advantageous strength-to-weight ratio which allows it to considerably reduce the self-weight of the structure. For example, a building two times lighter faces two times less force during an earthquake and also exerts two times less pressure on the foundations. This is particularly advantageous when the site has difficult soil. Fire resistance is no exception; the wood has a very predictable fire resistance that can meet and often exceeds the requirements of building codes.
At the building envelope level, wood has a very low thermal conductivity which reduces the exchange of temperature with the outside. Wood is therefore a material of choice when it comes to energy-efficient buildings and passive houses, or for LEED certification – another indirect way to save Mother Nature by reducing energy consumption.
While it is widely recognized that nature has health benefits for humans outdoors, that is equally true when it is found in the indoor environment. A study conducted by FPinnovations demonstrates a direct link between visible wood surfaces and plants inside a building with stress reduction and an increase in occupant welfare. This contact with nature also promotes creativity, concentration and better relationships, which is a major breakthrough for the average Canadian who spends an average of 88 per cent of his time indoors. This is one of many motivations to use more wood as part of the building structural system as the wood surface can remain apparent, especially in hospitals and schools.
Brock Commons, Vancouver, BC. Image courtasy of Brudder/Naturallywood.com.
The Race is On
The Vancouver-built Brock Commons has 18 floors of glulam (glue-laminated timber) making it the tallest wood structure in the world. This record may not hold for long, as London joined the race and architects unveiled plans for a 300-meter-high, 80-storey skyscraper made of timber.
Whether it's by planting more trees, using an environmentally friendly material in construction or reducing the energy cost of buildings, wood can significantly reduce our ecological footprint and enable the transition to a carbon-neutral society. In short, incorporating more wood into our building practices is not just about building healthy indoor environments for humans, but also about building a more sustainable future.
Bibliography
IPCC, 2018: Summary for Policymakers. In: Global warming of 1.5°C. An IPCC Special Report on the impacts of global warming of 1.5°C above pre-industrial levels and related global greenhouse gas emission pathways, in the context of strengthening the global response to the threat of climate change, sustainable development, and efforts to eradicate poverty [V. Masson-Delmotte, P. Zhai, H. O. Pörtner, D. Roberts, J. Skea, P.R. Shukla, A. Pirani, W. Moufouma-Okia, C. Péan, R. Pidcock, S. Connors, J. B. R. Matthews, Y. Chen, X. Zhou, M. I. Gomis, E. Lonnoy, T. Maycock, M. Tignor, T. Waterfield (eds.)]. World Meteorological Organization, Geneva, Switzerland, 32 pp.
https://www.build-green.fr/beton-et-co2-un-desastre-ecologique/
http://scf.rncan.gc.ca/publications?id=36710
http://cfs.nrcan.gc.ca/entrepotpubl/pdfs/37266.pdf
Wood and human health article available at: fpinnovations.ca
https://www.dezeen.com/2016/04/08/plp-architecture-cambridge-university-london-first-wooden-skyscraper-barbican/
https://www.reclaimedtable.com/wooden-designs-link-to-human-health
What if we can build better health outcomes?
The way we design the built environment can have enormous impacts on public health. Engineering our buildings, transportation, infrastructure and communities to positively influence healthy lifestyle choices could make a meaningful difference toward health care costs, chronic disease rates and mental wellness.
The future of clean drinking water: A new treatment method
While the debate regarding whether clean drinking water is a basic human right or a commodity continues around the world, few can argue the increasing need for ways to improve existing water treatment methods.
Restoring the Calumet Mine
The Calumet Mine in Québec was partially decommissioned in the 1980's. The incomplete closure left unstable infrastructure and an uncovered tailings area, causing significant risk to the local environment and communities. WSP rehabilitated and restored the site to allow the natural environment to flourish, while creating new recreational space for the landowner and local neighbours.
Future Ready
Through Future Ready, WSP brings clarity and vision to complex challenges. We see the future more clearly through key trends in climate change, society, technology and resources, and challenge staff to work with our clients to advise on solutions that are both ready for today and for this future. Future Ready delivers peace of mind, lower lifecycle costs and resilience.
Aperture
Future Ready's quarterly newsletter. See all of the available Aperture editions and subscribe to stay up to date on the latest trends.
Upcoming Future Ready Events
Our Future Ready series is back. We will be in Calgary on March 6 and Ottawa on April 30 for two exciting client events. Join us for a panel discussion and networking event with top industry leaders and WSP experts. Be part of the conversation on the trends and influences shaping these cities, and the ideas and innovations needed to prepare for them.
---